Home improvement shows have told us that the more we upgrade our homes, the more money we will get back when they go to market. While this concept makes for great television, Denver real estate, and real estate in general, it simply doesn't work like that.
When you're talking about the best neighborhoods in Denver, prospective buyers expect a certain level of quality from the homes, but when you upgrade without thought, you could spend thousands you'll never see again.
Before you call your contractor to visit your Denver real estate and start making changes, keep reading. These six upgrades will get the most bang for your buck when it's time to sell.
Update your landscaping
This might not seem exciting, but as with any of the best neighborhoods in Denver, residents of Cherry Creek expect a beautiful home with a lot of curb appeal. If you didn't spend the last few years outside working on your garden, consider hiring a landscaper and getting it into shape.
It's an indisputable fact
 that curb appeal sells homes. Upgrading or adding to existing flower beds, power washing your decks and walkways, and pruning your bushes or trees can significantly impact Denver real estate when it does go on the market. Your neighbors will love looking at your house, too!
Upgrade your doors
As part of your home's curb appeal, upgrading the front door can significantly affect perceived value. The ultimate goal is to sell your home at a greater return on investment, and a new front door can be the deciding factor in first impressions.
If your front door looks rough, upgrading with a new door or even just repainting or restaining the existing door can change the look of the home. If your Denver real estate has a 
garage door
 that has seen better days, consider changing it out for a new one. Look for something high-end that fits not just within your home but the neighborhood, too.
Neither of these projects takes a lot of time or money, but you'll reap the rewards when you list.
New flooring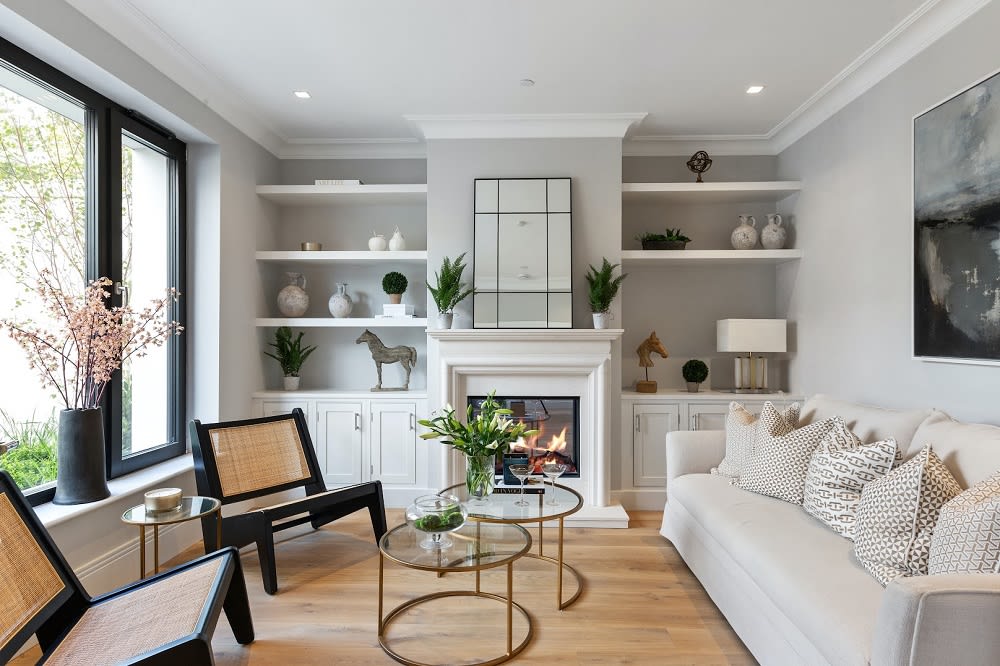 Today's buyers prefer living spaces without carpets. In the best neighborhoods in Denver, like Cherry Creek, buyers prefer hardwood floors that are easy to clean and beautiful to look at. When it comes to interior upgrades, the best thing you can do for your Denver real estate is to upgrade the floors. Your home will be more competitive if it has hardwood throughout, with cohesion between rooms to create a natural connection and flow.
When it comes to kitchens, tile is still in vogue. But upgrading worn or dated tile is beneficial to boost interest in your home.
Minor bathroom upgrades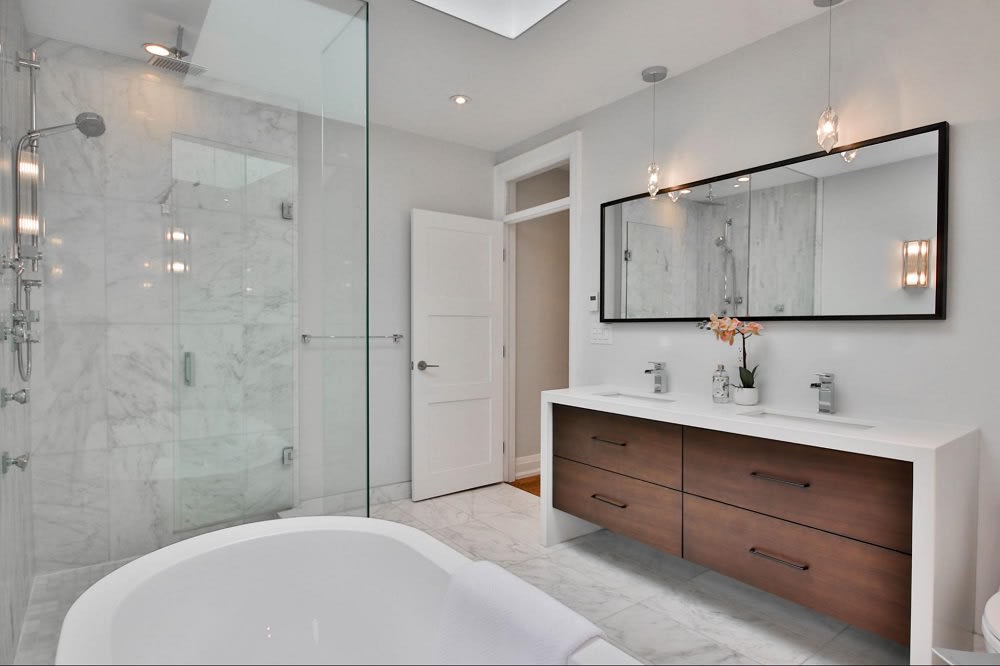 Is it worth it to completely gut your primary bathroom down to the studs? Probably not, unless you have some major structural concerns within your Denver real estate that need to be addressed. 
Minor cosmetic upgrades
 are almost always worth it, especially if your bathrooms look dated or worn.
Consider replacing old bathtubs with a new, modern design, retiling your shower, or replacing the bathroom vanity with something that fits into the home and the neighborhood. A fresh coat of paint will go a long way and update any lighting fixtures that show the age of your home or reflect an older style. If you're in Cherry Creek, you're living in one of the best neighborhoods in Denver, so your eventual buyer will expect the best finishes.
Easy kitchen updates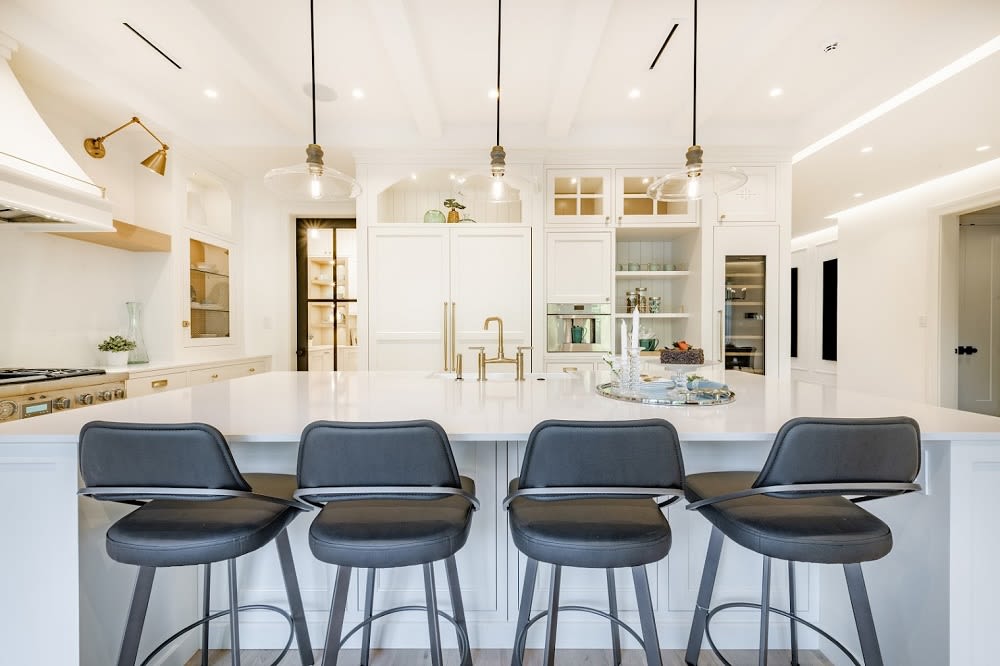 Just like in the bathroom, entirely gutting your kitchen and starting from scratch is unnecessary for most homes. If it's been a while since you have tackled upgrades in your kitchen, there are plenty of updates you can easily do to your Denver real estate to make it fresh and new while ensuring you get money back, and then some, when it's time to sell.
Refacing the cabinets
 and updating them to a new stain or color is an easy and relatively inexpensive project that will give a whole new look to your kitchen. Updating your backsplash 
with new tiles
 will go a long way if they're outdated. Don't be afraid to add a pop of color! 
Recessed lighting
 adds a 
ton
 of value and can take your kitchen to a new level.
These little, easy updates add up and will get you the most for your money if you list your home. It is also great to make your home feel new without redoing your kitchen!
A fresh coat of paint
This is not the easiest thing to accomplish, but giving your Denver real estate a fresh coat of paint may pay off. Paint fades with the sun, and over time — i's easy not to notice over the years that your walls are dull or lackluster compared to when you first moved in. A clean coat of paint on all the walls will make your home feel like someone has been taking care of it, something buyers always want.
If you plan on listing your home soon, consider sticking with neutrals like cream, white, and gray. These colors, on average, 
help a home sell faster and for a higher price
. It might be "boring" to the more adventurous members of your family, but if you want to fit in within the best neighborhoods in Denver, these colors will get you there.
Ready to list?
If you're ready to sell your Cherry Creek home, reach out to 
Grant Muller today
. Grant has lived in Denver for nearly 40 years and knows all about the market, the buyers, and the Denver real estate that 
sells best
. He and his team can help guide you through getting your home ready to list and will work with you to figure out the best changes possible for your home. Contact Grant today to get started!