There are countless factors that go into the analysis of a neighborhood and what might make it the best fit for shoppers looking to buy a home. From home price to school district and everything in between, it can be challenging to weigh the pros and cons and find the best neighborhoods in Denver. Fret not, though. As a long-time Denver real estate agent, Grant Muller has gotten to know the Mile High community very well. His experience buying and selling hundreds of homes across the metro area has helped him develop insight to refer prospective home buyers to the ideal neighborhoods for their wants and needs. Let's dive into the best neighborhoods in Denver and give you a look at what each has to offer.
The Home Buyer's Guide To The Best Neighborhoods In Denver
Finding the right neighborhood to plant your roots is a big decision for any buyer. With this guide, you can find exactly what you're looking for from the best neighborhoods in Denver.
Washington Park
Wash Park is among the most well-known of the Denver neighborhoods with its lush greenery and stately homes. Washington Park is home to an active community that loves to take advantage of the city's largest park. Many of the homes were built in the early 20th century and these properties are key to the charm that makes Wash Park one of the best neighborhoods in Denver. Additionally, Wash Park is centrally located with easy access to Historic South Gaylord Street and all the attractions it has to offer. The average sales price is just under $900,000 and there's approximately 350 new listings coming onto the market on an annual basis in this neighborhood. It's especially competitive because it's a top Denver neighborhood, so you'll want to act fast if you're looking to buy in Washington Park.
Berkeley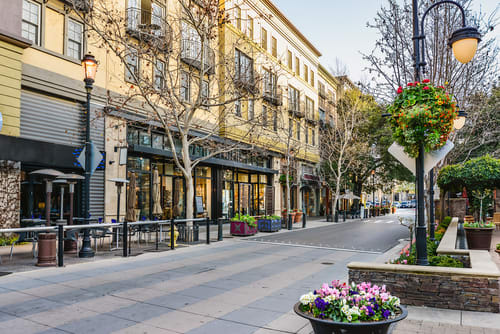 Berkeley is one of Denver's more eclectic neighborhoods, growing in popularity every year. Home to just over 8,500 of the Mile High city's nearly quarter million residents, you'll find a quirky blend of homeowners here. With thriving bars and restaurants that intersect with the arts scene along Tennyson Street, Berkeley has undergone quite the makeover in recent years, so it's no wonder the community has made our list of the best neighborhoods in Denver.
The average selling price is just over $600,000 and nearly 400 new listings come on the market in Berkeley on an annual basis. While more affordable than Wash Park, the price point makes it a competitive market that requires diligent attention from prospective home buyers in order to penetrate the neighborhood borders
University Hills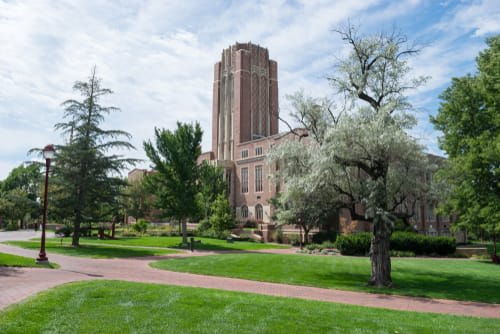 Sitting just southeast of Denver Metro, University Hills is a bustling, not to mention rapidly growing neighborhood. This community has expanded by leaps and bounds over the last few years, including a 20+ percent jump in the average sales price of property just last year. It's still among the more affordable neighborhoods in Denver, with the average sales price sitting at about $530,000. However, there's significantly less turnover here with only 160 new properties coming onto the market on an annual basis.
In University Hills, you'll find traditional ranch-style homes nestled conveniently near the transit, retail shops, movie theaters, and parks. There's very little for folks to want for when they live in University Hills, which is what makes it one of the best neighborhoods in Denver.
Southmoor Park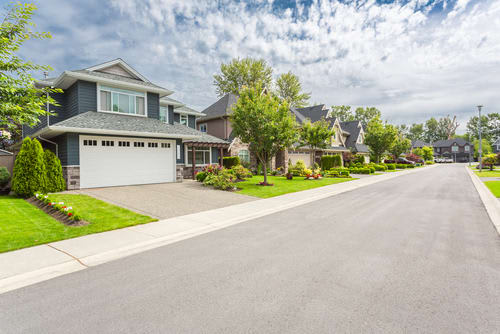 Southmoor Park marks the southeastern edge of the city of Denver. Much like University Hills, home sales prices are climbing in this neighborhood. The recently completed Belleview Station is the hub of activity in this growing community. It's a quaint suburbia that's not far from the hubbub of the city, which is what makes it one of Denver's best neighborhoods.
The average sales price of a home in Southmoor Park is just over a half million dollars, but there's very little turnover with fewer than 100 homes hitting the market in 2019. If you're considering Southmoor Park as your home base, you'll want to pay close attention to listings that become available.
Capitol Hill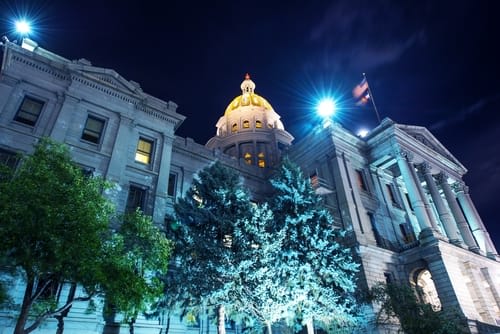 Cap Hill is one of the most beloved Denver neighborhoods. The homeowners associations in the neighborhood have fought to keep the character and the history alive with ordinances that prevent the building of the high-rise condos that have become the hallmark of the new Denver. That's not to say there aren't new-builds available for prospective home buyers, simply that you'll find a unique mix of historic mansions, traditional walk-ups, and smaller condo complexes, leaving something for everyone in Capitol Hill.
This is one of the larger neighborhoods in Denver. When looking for the right property in the right place, it can also be a relatively affordable community. There's quite a bit of activity in the Cap Hill Real estate market, with more than 700 new listings appearing on an annual basis. The quirky charm and unparalleled location makes Capitol Hill a front runner for one of the best neighborhoods in Denver.
Hilltop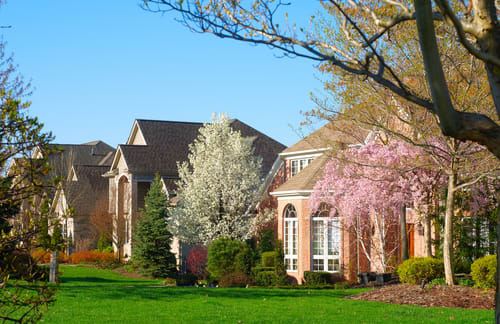 Hilltop is Denver's quintessential neighborhood. Since the mid-1900s, the reputation of this community has preceded it. In a great location with the ideal blend of activities and attractions, Hilltop boasts a mix of architectural styles that make this neighborhood the hallmark of Denver's upper echelon.
With just under 10,000 residents, the average sales price of a home in Hilltop is just under $1 million. There's a decent amount of turnover as homeowners up- and down-size in and out of the neighborhood, meaning there is plenty of opportunity for buyers to snatch up a property in this prestigious community.