It's easy to fall into the same landscaping technique routine or to neglect the area outside your home if you don't use it often. But presenting the best version of your home has serious perks, both when buying and selling. That's why the Grant Muller Group has made a list of nine landscaping techniques to make a good first impression of your Hilltop home.
1. Think about year-round interest
A certain flower or plant may pop in your yard in the spring and summer months while leaving it brown and dead in the winter months. Plan for these seasonal changes by choosing plants that can provide interest year-round. Plant flowers for the spring and summer months, incorporate foliage in the fall, and add structured plants like 
evergreen shrubs
 for the winter. Or plant something with more color like the 
red twig dogwood
, for a red leaf autumn look and a bare red branch moment in the winter. This will help your Denver luxury real estate look its best 365 days of the year.
2. Use curved lines
Straight lines don't have much visual interest and can end up looking blocky or plain in your front yard. Instead, curve things like flower beds to soften your house's lines. Also, adding curved edging around gardens or the house's foundation is a permanent and year-round option to give the property more character.
3. Create a walkway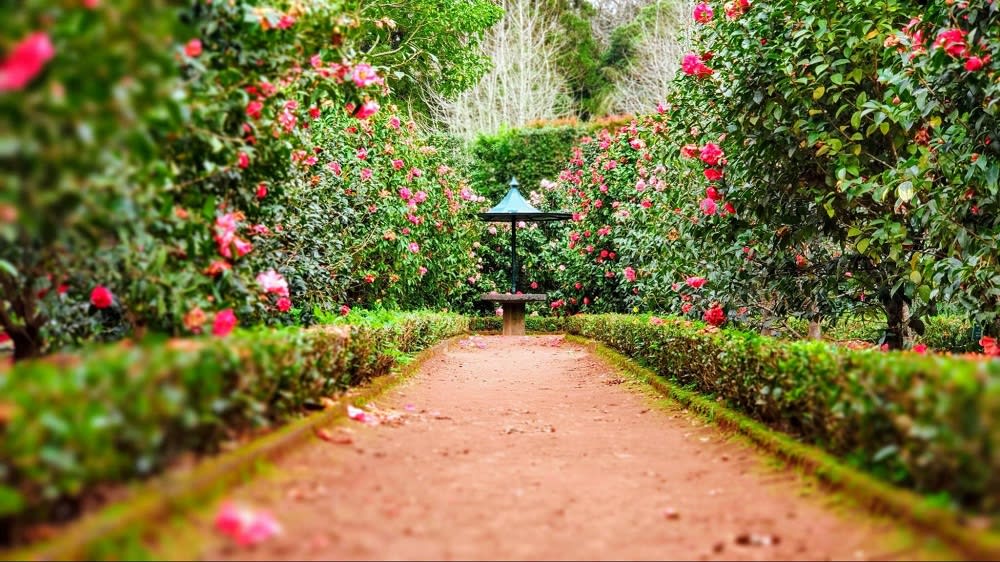 Walkways
 are a great way to connect different points of interest in your yard. It also helps you avoid the unattractive look of dead and trampled lawns from makeshift paths. When building a walkway, use the same or similar material to the house's exterior, whether that be brick or stone. You can also trim the walkway with similar material for an edge that pops. For night-time interest, installing landscape lights along pathways is both practical in providing all-day use, as well as a method to showcase points of interest along the trail. Place lights in intervals, straight lines, or in an alternating pattern for more interest.
4. Install a water feature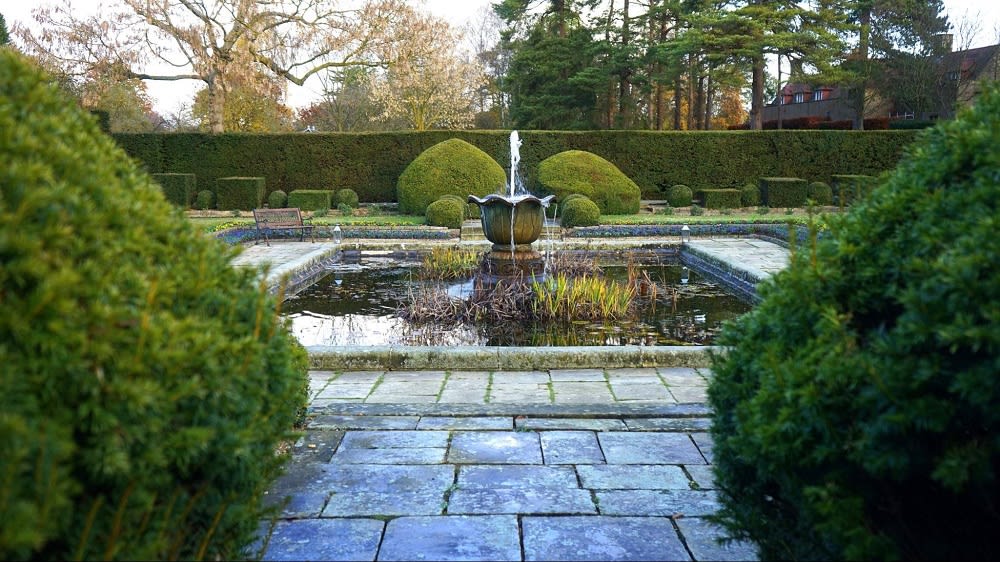 Another way to improve your yard's landscaping is to install a 
water feature
. Water features are great focal points, as they are both visually and audibly appealing. You can install a pond or waterfall yourself with a little research and the right supplies, or hire somebody to do it for you. Keep in mind that a water feature works best if it looks like it 
belongs in its surroundings
. To maintain a cohesive look, use the same material that's used on the house to build it.
5. Use boulders
A way to naturalize your Denver luxury real estate is by incorporating 
boulders
. One tactic to implement large rock is to bury the bottom into the ground, then plant greenery around it to soften the base's lines. A boulder can also break up the monotony of a landscape, as it provides a different material and an interesting shape. When choosing the correct rock, take pictures of your yard and consult with a landscaping expert, as they'll be able to tell you what rock will work best.
6. Include a seating area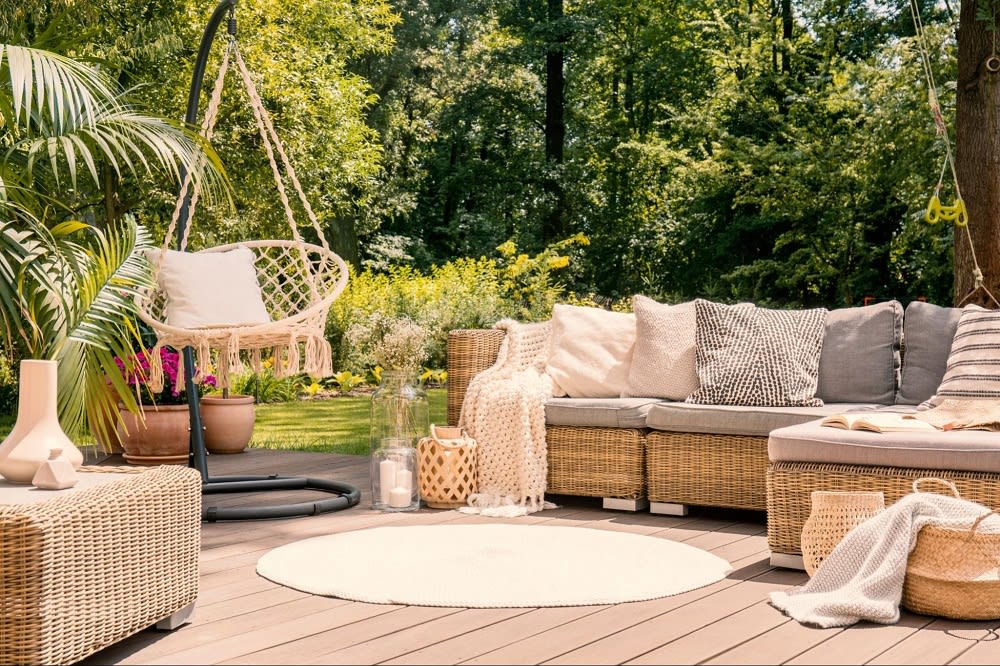 A seating area, such as a simple patio or a deck with all the stops, can add a lot to your landscape. For the floor, sound choices include concrete, pavers, or stones. Keep the area about six to eight feet away from your house's property line, and furnish it with chairs, benches, and a fire pit. Decorate it with tall trees and flowers for privacy, and smaller plants for decoration and ambiance. Real estate agents like those at the Grant Muller Group know this isn't just a good landscaping technique, but also a great way to increase the value of your property if you ever want to buy or sell.
7. Create a focal point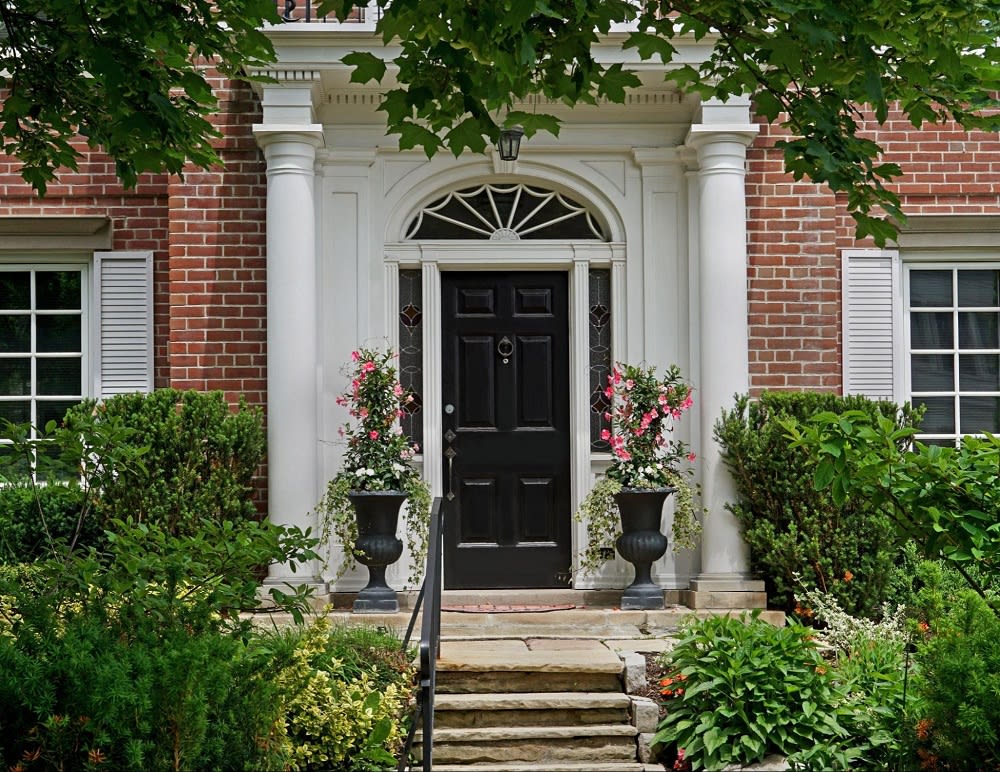 There are several ways to create a focal point in your yard, some of which have been mentioned already. Choose an alluring location and draw the eye to the area by placing annuals in a flower bed or pot. Locations like entryways or patios are good options for focal points. Another way to create a focal point is by building a 
berm
, or a mound that can be covered with a flower garden or rock. Especially if your landscape is flat or a plain green lawn, berms can add height, texture, and color.
8. Build a natural edge
Instead of using hardscape items like wooden or metal fencing to partition boundary lines, build a 
natural edge
. Use trees or stout shrubbery that are durable and long-lasting to separate landscape beds and grass. This is also a good option if you want more versatility or are looking for an option that's easy to maintain long-term.
9. Consider the type and size of plants
Once again, using a variety of plants will ensure your landscape remains visually interesting year-round. Also, consider plant form and texture when adding diversity to your landscaping. A plant's branching pattern and foliage can provide visual interest, even if the plants don't flower. Using drought-resistant plants like cacti and succulents can also add different shapes and textures to your yard while being easy to maintain. Always consider the future of the plant when deciding where to place it in your yard. If you're getting a tree as a sampling, you won't want to place it in a small plot where it could dominate other plants or damage hardscaping.
Ready to invest in Denver luxury real estate?
With these nine landscaping techniques, your Hilltop home will be looking fresh and interesting, which is perfect for attracting buyers and selling your home. When you're ready to begin your home search process, contact 
Grant Muller
 to help you with the process.